About us
We are an Indian cuisine restaurant that is conveniently located at 100 Thompson St, Hamilton VIC. Our menu have several Indian style dishes including specialties like Akbari Chicken, Beef Kashimiri, Special Biryani and many more. You can also try our Chicken or Lamb Vindaloo if you're not the faint hearted. If you are into spicy dishes, then be sure to try them. If you want something with a few friends, then try our Banquet deals that include Naan, Rice and a selection of Curry dishes. We also take orders online and are open everyday, except Monday, for your convenience. Click the Order Online button to place your order.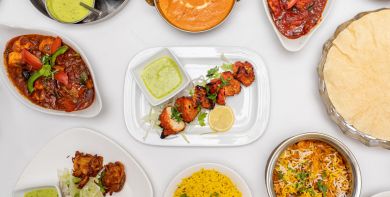 Reviews
Michelle
"Love it"
14/02/2020
Brodie
"delicious as always :)"
8/02/2020
Brodie
"amazing!!"
26/01/2020
Paula
"We really enjoyed our meal. Great service!"
19/01/2020